Quentin Daugherty, CPA
With over 20 years of experience in the business consulting & accounting profession, Quentin Daugherty's passion for business was engrained in him at a young age. He grew up in a family-operated greenhouse and nursery business in Berkeley County, West Virginia. He experienced first-hand the risks & rewards that come with operating a small business. This continued passion for business and investing carries over into his client relationships where he finds satisfaction in their successes.
Quentin graduated Summa Cum Laude from Shepherd College (now Shepherd University) earning a Bachelor of Science degree with a double major in Business Administration and Accounting. While at Shepherd, he was a McMurran Scholar and a member of the Honor Society of Phi Kappa Phi. Quentin's dedication & hard work to the field culminated in being awarded the top grade in the state of West Virginia for the Certified Public Accounting Exam in 1999. Quentin also holds a Master's Degree in Taxation from Florida Atlantic University.
A staunch advocate for small businesses, Quentin values every client relationship and truly believes that by helping you succeed we can demonstrate how important you are to us.
In his free time, Quentin enjoys spending time with his wife & children and working on construction projects (he has a general contractors license!). He is also a passionate outdoors enthusiast.
Michelle Daugherty
Business Operations & Development
Michelle Daugherty was born and raised in upstate New York and graduated from Ithaca College with a degree in Healthcare Administration. Upon graduation, she proudly served her country as a member of the United States Air Force Medical Service Corp for six years. After her honorable discharge in 2007, she continued to work in the healthcare industry for an additional 10 years before switching careers.
Michelle joined Method CPA in January 2017 focusing on daily business operations and developing and nurturing client relationships. In addition to working on a variety of projects and various engagements within the firm, Michelle coordinates all aspects of internal and external public relations and marketing efforts; this includes promotion of Method CPA through social media and maintaining the accuracy and integrity of our website.
Michelle resides in Inwood, WV with her husband and children.
Kayla Lyons
Staff Accountant
Kayla Lyons graduated with a Bachelor's Degree in Accounting from Frostburg State University in 2016. She joined the Method CPA team in August 2018 as a staff accountant and is involved in various areas of the firm. She assists both business and individual clients with a variety of services, including federal and state tax returns, partnership & corporate returns, as well as monthly bookkeeping and payroll services.
A native of Western Maryland, Kayla moved to Winchester, Virginia in 2018. She enjoys spending free time with her family, friends, and her puppy, Murray. She also enjoys watching and going to sporting events, traveling, and playing tennis.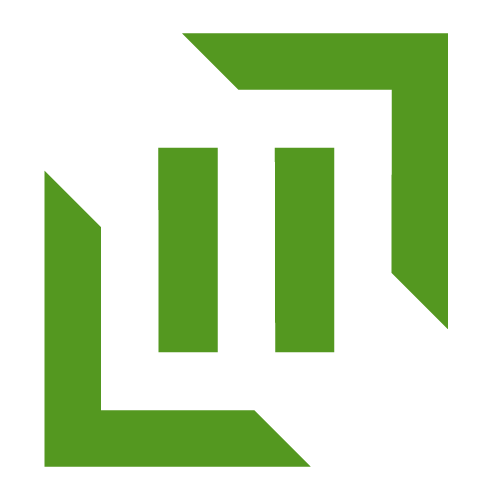 Jennifer Harper
Onboarding Manager, Payroll, and Tax
A longtime employee with the firm, Jenny Harper has over 30 years of experience in business and personal tax preparation, accounting, and payroll tax reporting. Jenny's role as the Onboarding Manager is integral for our clients – providing a wide array of support tailored to each individual client and backed by years of hands on experience. She is committed to her clients' best interest and advises them accordingly.
Outside the office, Jenny spends as much time as possible with her 5 grandchildren, attending all their sporting events and field trips. In her spare time, Jenny is an avid reader who thoroughly enjoys the old classics along with the movie versions. She loves camping, especially with her entire family in the Fall months. She also enjoys repurposing older items that have been forgotten and fallen to neglect; it brings her a rewarding sense of accomplishment.
Ann Tomarchio
Payroll and Bookkeeping
Ann Tomarchio is a graduate of Harrisonburg High School. She joined the firm in 1999 and caters to a wide variety of clients in the restaurant, construction, retail, and service industries. With over 20 years of experience, she is an expert in Bookkeeping and Payroll; helping clients navigate the complicated world of bookkeeping, facilitating the success of all the small businesses we support.
Ann has been a volunteer at the Warren County Fair for 20 years where she is referred to as "The Gate Keeper". In her free time, she is an avid "couponer", loves the beach, camping and spending time with her friends, family, and 9 grandchildren.
Linda Loughry
Administrative
Before retiring in July 2022, Linda Loughry was a key member of the Method CPA team for 11 years and has a combined total of 30 years of administrative experience. Linda's welcoming smile and courteous attention are often the first things clients notice. 
In her free time, she still helps out Method CPA part-time. She also enjoys reading, scrapbooking, cooking, and especially spending time with her family; her husband of 45 years, her two children and 5 grandchildren.
Rachael Wood
Administrative
Meet Rachael, a seasoned customer service professional with over 20 years of experience in various industries, such as engineering, medical, and retail. Rachael grew up in lovely Sterling, Virginia, and recently moved to Strasburg in 2018 with her loving family.
Rachael's passion for cooking led her to graduate from culinary school, and she now runs a successful business as a personal chef. Her culinary skills have been the icing on the cake for her clients, providing amazing and unique dishes that leave them coming back for more.
Her managing skills extend to her personal life too, balancing her career while raising her three children with her loving husband. Her exceptional customer service skills, attention to detail, and passion for cooking have allowed her to create a happy, fulfilling life for herself and her family.
Christina Saffer
Payroll and Bookkeeping
A highly experienced accounting professional with over 30 years of experience in various fields, including government contracting, car dealerships, and manufacturing. She has honed her expertise and knowledge in a diverse range of accounting practices, making her an invaluable asset to any organization she has been part of.
Christina's meticulous attention to detail and analytical skills have earned her a reputation for producing reliable financial reports and audits. Throughout her career, she has demonstrated a strong work ethic, resourcefulness, and a commitment to excellence that has enabled her to excel in her field.
 In addition to her professional accomplishments, Christina enjoys spending quality time with family and friends, especially her 3 grandsons'. Born and raised in Northern Virginia, Christina now resides in Front Royal, where she has lived for the past 14 years.
Skye Walker
Public Relations
Skye Walker joined Method CPA in November 2015 as a 9 month old recent graduate of Canine Obedience Unlimited where she excelled, earning dual degrees in "Puppy Obedience and Manners" and "Basic Obedience and Manners." She has done graduate work in Social Public Management (aka client loving) under the mentorship of her owner, Pete Walker. Her hobbies consist mainly of play and a love of all things that involve a ball, stick or generally any object that can be thrown for her to fetch. No appointment is needed to see Skye, but she does have limited office hours.
Peter Walker
Pete Walker founded Walker Financial Services in 1978 and is one of the most established tax professionals in the Shenandoah Valley, having just completed his 45th tax season. A graduate of Penn State University with a B.S. in Accounting, Pete worked previously as an auditor for Ernst & Ernst CPA's and Hammermill Paper Company before settling in Front Royal, Virginia. Pete specializes in tax preparation, estate planning, business, litigation and retirement consulting.
Outside of accounting, Pete served on the Board of Directors of the Front Royal/Warren County Chamber of Commerce, Warren County Redevelopment Corporation and Tri-County O.I.C. Pete also served as a member of the Front Royal Ad Hoc Committee for the expansion of the historical district; was a fundraising Chairman and Treasurer for the Front Royal Fantasyland Playground Committee; was past President of the Front Royal Optimist Club; and was past member of the Front Royal CEDAC Commerce Committee. Pete is now a current member of the Front Royal Rotary Club, as well as a member of the Board of Directors of Saint Luke's Community Clinic, Samuels Public Library, and the Center for American Studies at Christopher Newport University.
Pete resides in Middletown, Virginia with his wife, Laura. He pursues fine wine, food, and spirits and is an avid dog lover.
Henry Daugherty
Henry is an ambitious intern who is currently completing his studies at Sesame Street University. He is pursuing a degree that focuses on the fundamentals of numbers and letters, with the help of world-renowned professors such as Elmo and Big Bird. Henry's passion for learning is evident through his diligent approach to his studies, where he absorbs and applies new knowledge into practice.
Outside of the classroom, Henry loves indulging in his favorite snack, Cheerios, and spending hours watching his beloved show, Gabby's Dollhouse. His fascination with children's programs not only reflects his playful spirit but also his desire to understand the world from various perspectives. Henry is a creative and open-minded individual who brings his enthusiasm to all aspects of his life, whether it be through his studies or hobbies. He hopes to gain valuable experience during his internship and use it as a stepping stone for his future endeavors.